!! NEW !! Fluke Zilog Z8611 Clone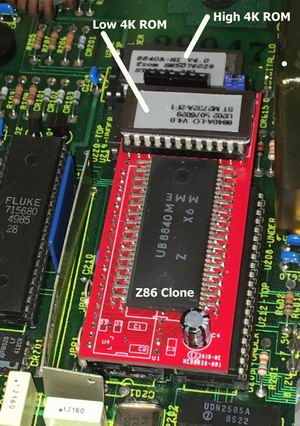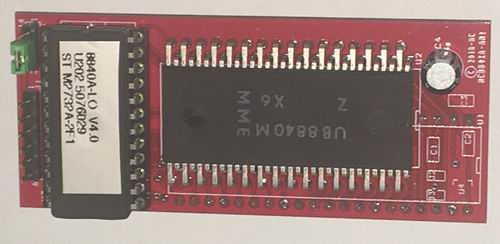 Fluke used several variations of the Zilog Z8611 processor in the 884X meters including the Z8613 piggy-back device with a 4K ROM mounted on top. There are mask-ROM versions with 4K internal & 4K external in socket U202, as well as 8K internal with no external ROM. The earliest ROM version is 2.3, progressing to the final 4.0 version in the late 1990's.
Our Z8611 clone is based on the UB8840M with a PCB mounted external UV EPROM for the low 4K. This is a 64-pin QIL package with buffered I/O for reading external ROMs.
Each of the 3 Fluke meters (8840A, 8840AF & 8842A) require a different ROM set. We provide both upper & lower ROMs in the latest version for the selected meter.
Fits existing PCB footprint